When
Caroline Hirons
gives her ok to a skincare product you know you are on to a winner and I was delighted when she pointed us loyal followers in the direction of a Scottish based company called
White Rabbit Skincare
. The product in question was the comfort cleansing balm that she was recommending as a wonderfully affordable alternative to the much coveted Emma Hardie Moringa Balm. Now being a balm cleansing addict with a passion for home grown products this little beauty could not have been more up my street so I headed out to find out a little more. White Rabbit Skincare is actually created and run by someone I have spoken to on twitter many times in the past, the gorgeous
Melanie
who set out to create a handmade, natural, vegan and cruelty free skincare line that delivers excellent results. I know a lot of readers are heavily interested in cruelty free and natural products so it is always exciting to come across a line that not only fits the bill but is also very reasonably priced and wonderfully packaged.
I have tried out a couple of samples to get a feel for how the products perform and I am absolutely delighted with them so far and defintely going back for more. I was hard pushed to pick out where I even wanted to start with the products as Melanie has worked hard to provide a seriously impressive range. The
Cleansing balm
was the obvious place to start and it was love from first cleanse I tell you! Effectively removing all my make up ( including my mascara) the balm is still gentle and comforting on the skin. With Shea butter, olive oil and lavender essential oil, this is really a joy to use. I simply take a small amount and massage it on to dry skin and then remove with the handily included flannel which gives the skin a nice gnelte exfoliation with your cleanse. At only £12 for a balm where a little goes a long way- this is a fantastic cleansing option that is well worth picking up.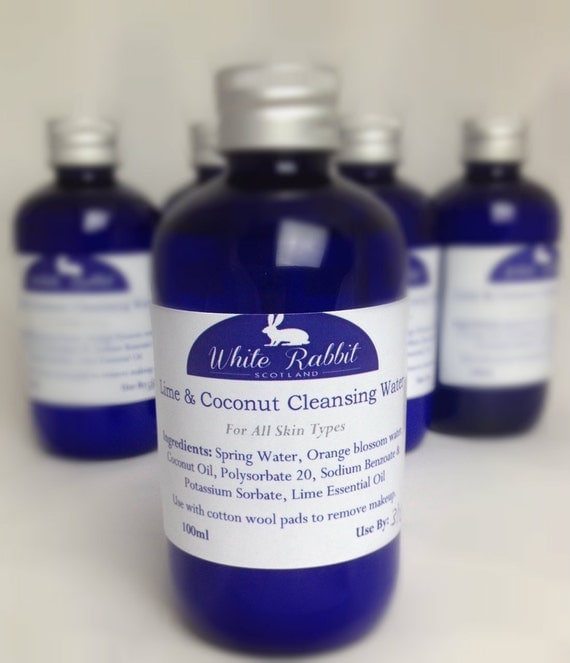 Alongside this I tried the
lime and coconut
cleansing water which I picked solely on the ingredients, anything with coconut in it means I AM IN. Designed to be a quick option for removing make up and cleansing the skin, this little bottle is only £6.50 for 100mls or a tenner for a whopping 250mls which is excellent value. Suitable for all skin types and smelling fresh as hell, this cleansing water is a delight to use. Ingredients such as lime essential oil which is antiseptic and antibacterial alongside being mentally and physically uplifting, and coconut oil which soothes the skin without blocking pores, work together to make a really lovely option for cleansing.I used a couple of cotton pads with a little of the product on it and found it refreshing, effective and it really worked to invigorate me while getting my make up off. I find this is a really good morning cleanse option for starting the day off feeling bright and I love it for travelling with too.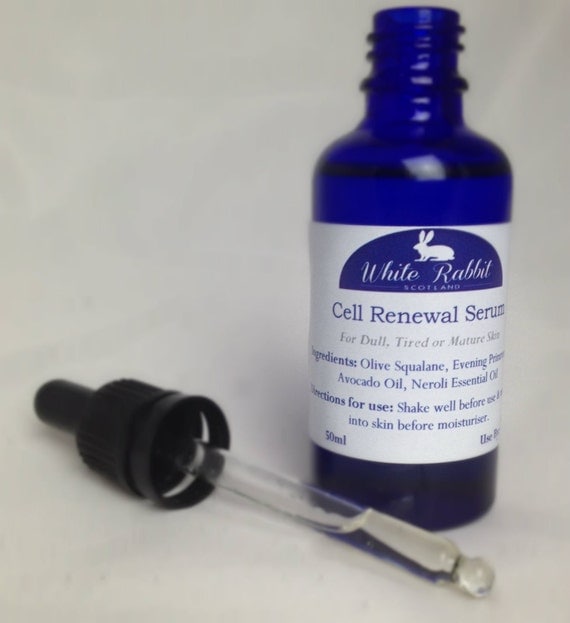 Last up I tried some of the
cell renewal serum
which is only £15- hello BARGAIN. Created for mature and dull skin types, this little beauty housed in a gorgeous dropper bottle, is packed full of wonderful ingredients such as evening primrose and avocado oils alongside olive sqaualane which has the nickname 'facelift in a bottle' as it is excellent in encouraging cell turnover. I apply a few drops to my fingers and massage it all over for a night time hit of goodness for my skin and has found it leaves my skin feeling absolutely delicious in the morning. It doesn't feel sticky or heavy, it absorbs pretty instantly and works its magic which is exactly what my skin needs come the winter time. The serum smells beautiful and I find it is super calming which is perfect for using it at night time.
I am definitely looking at trying the
All About Me
night cream next, which has the added benefit to being a charitable product too with Melanie donating a pound from every pot to the ME association as it is a charity close to her heart. It is a lovely touch and just further cements the ethos of the whole range. I cannot praise White Rabbit Skincare enough, the product range is so well priced for the love and care that has gone into every product and they continue to create new and exciting blends which you can keep up with on the
Facebook
page. For now you can buy the range at the
Etsy Store
with super reasonable postage prices and I hope that soon it will be available in stores all over the place as this definitely a brand that is going places in 2015.