Last week I was thrilled to go along to the beauty buzz event at
Debenhams
Glasgow beauty hall. It was such a fantastic concept, along with other bloggers we split into nice small groups and travelled round various brands from Urban Decay to Dior, Ysl, Elemis and Benefit and at each got the chance to enjoy mini masterclasses covering different beauty aspects from a gorgeous smokey eye to perfect lipstick application. I loved the chance to spend more time with each brand individually and ask loads of questions about technique to new product launches.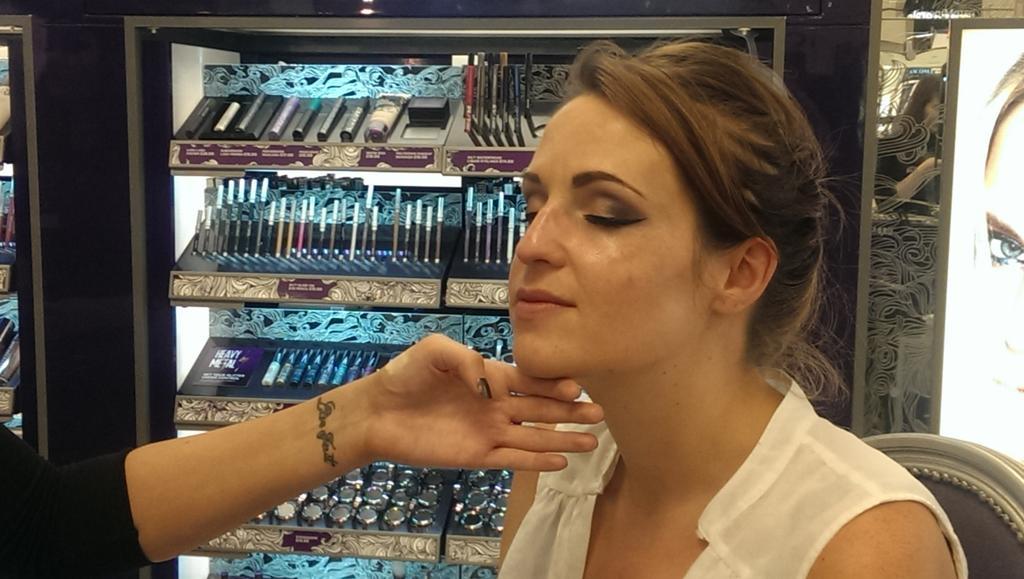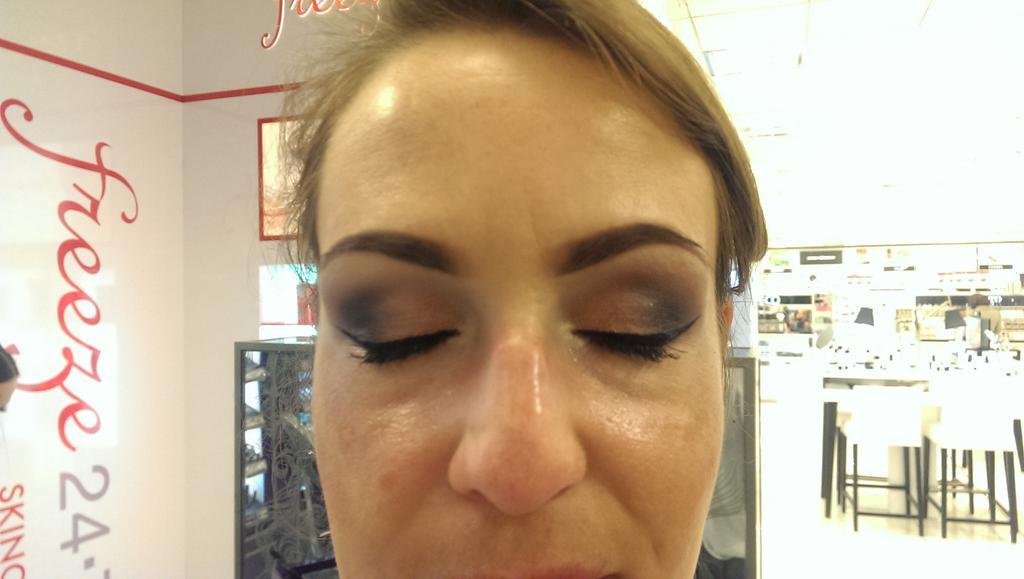 Photos from the lovely Laura
I was lucky to get my eye make up done by the amazing Danielle from Urban Decay who used the third Naked Palette and the brand new
Peversion mascara
to give me a really stunning but not OTT smokey eye. I loved hearing the techniques she uses to make the eyes really pop ( concealer on the lid before the lighter shadows) and it was amazing to get to try out the new mascara. Peversion has a beautifully creamy formula and is SUPER black, a really intense deep black that looks amazing on the eyes and its very build able which for those of us who love to pile it on then have a couple of pre night out drinks and slap on a couple more layers just for luck! Danielle used perversion on me after applying a good layer of the matching primer Subversion which gave the look adding BAM. I love a lash primer and rely on one to give me longer lashes so I love that these work together ( and right now you can buy the two for the price of one!)
The other stand out product of the evening for me was Dior's brand new
Diorskin Star Foundation
. Loaded with Daisy extract which helps regulate melanin production ( perfect for my melasma issues) and helps give a beautiful even tone to the skin and Liquorice extract to boost micro circulation and restore natural luminosity to the skin , this foundation has a lot to offer. Designed to give a 'softly diffused radiance with a long-lasting intensity' the result is medium to high coverage foundation that managed to look remarkably barefaced and feels very weightless. I took away a small sample to try out and so far I have been super impressed with it, they have released their own Dior version of a beauty blender to use along side this and so I have tried it out with a blender I already had and the results are really rather nice. The launch has been exclusive to Debenhams until next month so I highly recommend getting along to try it out.
the new Dior Sponge applicator
Trying out the amazingly nifty Dior shade matcher that you don't even have to take makeup off for!
I sadly had to head off after meeting these two brands but the photos from YSL, Elemis and Benefit look fab and I know they will have had loads of tips to offer. I can't wait for the next one so I can get round them all!